See on Scoop.it – Counselling and Mental Health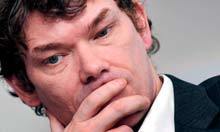 Joshua Muggleton: At first, I didn't like the idea of Asperger's being subsumed within 'autism spectrum disorder'.
Contrary to my views as an Aspie, after looking at the research I was forced to conclude that actually, the DSM-V is a big step in the right direction. For years, studies have been suggesting that autism and Asperger's syndrome are the same condition, differentiated only by level of impairment. It's what I see in everyday life too. My brother, for example, clearly has some form of autism, but could fit both diagnoses equally well. Therefore, it does seem to be a positive move.
See on www.guardian.co.uk